Group
WHAT WE DO?
---
We offer complex investment banking and business consulting services for medium and large-sized enterprises, which allow for value creation on domestic and foreign markets.
We conduct the buy-side and sell-side acquistion processes and offer corporate finance services. We raise capital through bonds issues and public and private offerings – GPW, NewConnect, Catalyst.
We help companies increase their efficiency. We advise on the creation and implementation of the corporate strategy and change management systems.
NAVIGATOR CAPITAL GROUP IN NUMBERS
---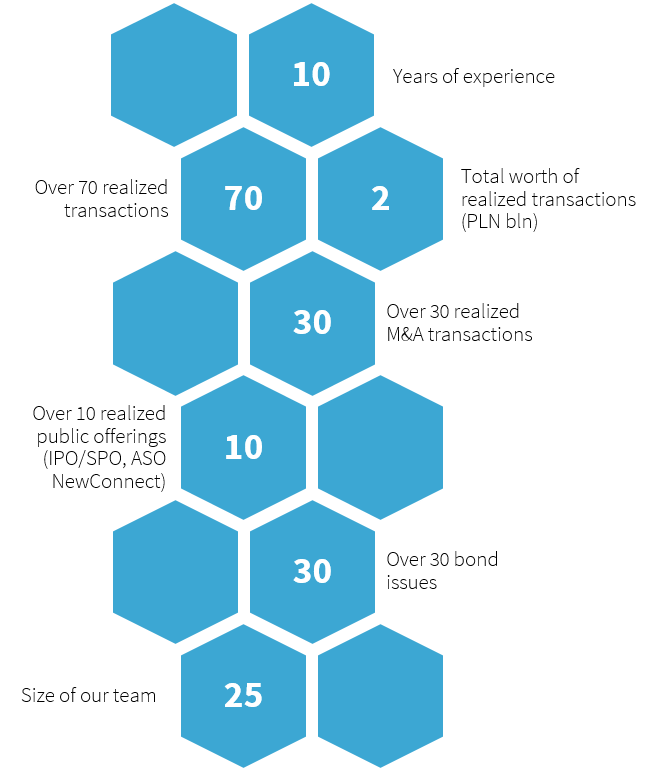 During 10 years of its market presence, Navigator Capital Group conducted over 70 transactions, of over 2.2 billion PLN total value. We carried out over 30 mergers and acquisitions transactions, over 10 public offerings on the regulated market GPW and the alternative market NewConnect, and over 30 corporate bonds issues.
Our team of 25 people allows for multiple complex processes to be conducted simultaneously.
According to the MERGERMARKET report, Navigator Capital has reached the 3rd place in Poland in terms of the number of carried out M&A transactions in 2015.
COMPETITIVE ADVANTAGES
---
Flexible
We have a flexible corporate structure. For each project we assign a separate team of advisors with the appropriate competences ang experience.
Complementary skills
Thanks to our experience in corporate finance, thorough knowledge of capital markets and many years of cooperation with Private Equity and Investment Funds we are able to maximize the efficiency of every transaction.
International standards, adaptation to local specifics
Founders and managers of Navigator Capital Group have many years of experience and have previously worked in numerous leading Polish and international investment banks and corporate finance companies, such as Arthur Andersen, Credit Lyonnaise, KBC, KPMG, mBank.
Many years of experience
We have expert knowledge and experience in preparation and realization of international transactions and the transaction of the domestic market, as well as public and private offerings and bonds.
INTERNATIONAL REACH
---
Thanks to our cooperation with companies affiliated with the international network Pandion Partners, we are able to offer the local knowledge of many foreign markets such as the Central and Eastern Europe, Western Europe, The United States of America, Canada, Brazil, Argentina, India and China.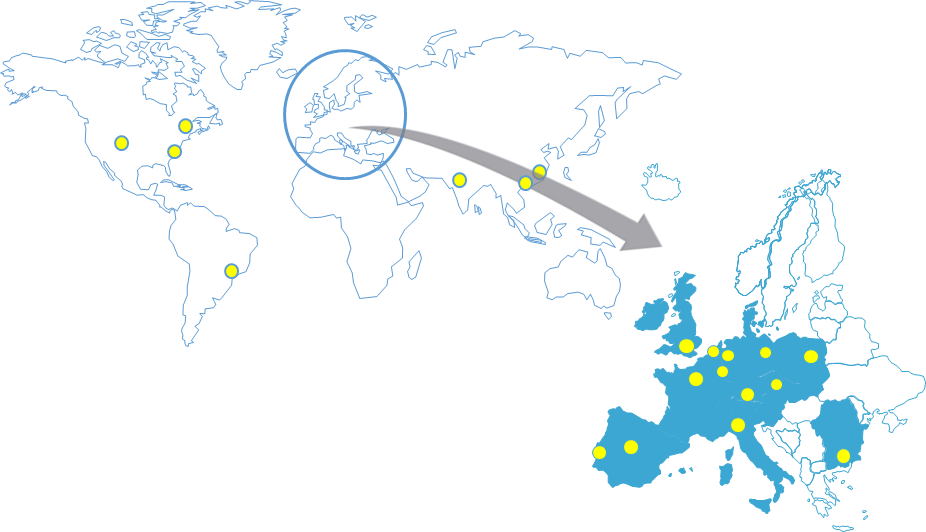 Founders and managers of Navigator Capital Group have previously worked in a number of world's leading international investment banks and corporate finance companies.
Team